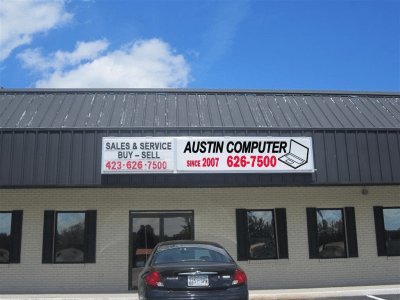 Austin Computer has been servicing computers in Tazewell, Harrogate, New Tazewell, Speedwell, Sneedville, and Sharp's Chapel, TN and surrounding areas since 2007. Warren Austin, the founder of the company believes that customer service and word of mouth are the most important aspects to running a successful business.

History
The business originated in 2007 where it was run from Warren's home. He had put aside the house's loft area exclusively for computer troubleshooting and repair. But as the company continued to grow, the need for more space was evident. So in 2013, he then moved the business headquarters to a complete service area,  storefront, and retail sales outlet.
Located at 3222 Hwy 25E, Suite 1, in Tazewell, our new storefront is central to Harrogate, New Tazewell, Speedwell, and Sharp's Chapel, Tennessee and is also proximate to Middlesboro and Pineville, KY. In essence, we have expanded our reach to all of Claiborne and Union Counties in Tennessee, Lee County in Virginia, and Bell County in Kentucky.
 Our Website Development Team working via the internet brings creative and dazzling new website designs to local businesses since 2007 as well. 

Austin Computer, a member of the Claiborne County Chamber of Commerce, uses the new location to be fully geared for computer service. With a completely equipped service room and a sales floor featuring a full line of refurbished laptops and desktop computers, we can meet every computer need.