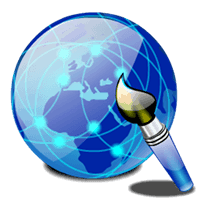 One of the many services provided by Austin Computer is website development and design. As a professional website design company, we create websites that communicate your message to your visitors in a visual and user-friendly way.
With various financing options available, you can afford to have your dream website custom built. Check with us to find out about our different payment programs.
Whether you are trying to provide information on your services, selling your products online, or simply providing a method for your customers to communicate with you, we can create a custom web presence that suits your business, and integrates seamlessly into your existing marketing strategy.
When you choose Austin Computer to design your website you can rest assured that it will be modern, attractive and fully mobile responsive, to ensure your business remains relevant and accessible in today's era of web & mobile technology.

Recent Projects
Web Services
Web Site Design
We create a fresh and unique design for each client that we work with. After getting to know your business and industry, we will create a unique look for your site that complements your existing marketing material and provides a professional image of your business on the web. We consider everything from layout style, logo design and placement, font types and sizes, as well as color when creating the visual interface for your website.
Web Site Re-Design
When re-designing your existing site, you must take extra care to improve your website rather than taking steps backward. Working with your existing customers, previous feedback, and our own website usability analysis, we can help you find the areas that need the most improvement, so your new website exceeds expectations, and is a complete success.
Flash Design
We like to use Flash multimedia to enhance the user experience of our websites. You won't see any flying circles exploding into a bunch of tiny stars and slowly yet gracefully falling across the screen. We use Flash to enhance our already stunning visuals to add some subtle motion to intrigue the user, and give the website's interface an extra touch of professionalism and style. We believe that Flash and motion graphics should be a complementary focus of the design, not the focal point. With that in mind, we always add Flash at the end of the design phase to ensure that the original communication goals of the website are still in place and successful.
Web Accessibility
Have you ever tried to access a website and then noticed that you needed a plug-in or you had a web browser that wasn't capable of displaying the page you were trying to access? It can be very frustrating. Our websites are built to work with the widest range of modern web browsers, platforms (like Linux, Windows, and Mac OS), as well as other Internet-enabled devices (like cell phones and PDAs).
Web Standards
Austin Computer builds websites that conform to the W3C's HTML and CSS standards, meaning your website will be interpreted and displayed seamlessly across multiple platforms, browsers, and devices. You should never have to create a separate website in order to make it available on various browsers.
Other benefits of using web standards is that your website will download and display faster (so there is less waiting on the user's end while trying to access your website), the code is reusable when redesigning the layout of the site, and we ensure that the web site is scalable for future expansion.
Content Architecture
The overall goal of your website is to communicate and interact with your customers. If they are unable to find the information they are looking for and get frustrated as they navigate your site, they will surely leave to visit your competitor's website.
We will help you group your content in a manner that is logical and easily navigated, as well as accessible and usable for all visitors. In some cases, users will be coming from search engines or external links, and may not enter from your home page. We will structure your website so that users always have a clear understanding of where they are and how to find the information they are looking for.